26 novembre 2007
COIMBRA - Noite
Coimbra é uma cidade portuguesa, capital do Distrito de Coimbra, a maior cidade da região Centro de Portugal e situada na sub-região do Baixo Mondego, com cerca de 143 396 habitantes. Sendo o maior núcleo urbano, é centro de referência na região das Beiras, Centro de Portugal com mais de dois milhões de habitantes.
Cidade historicamente universitária, por causa da Universidade de Coimbra, fundada em 1290, conta atualmente com cerca de 30 mil estudantes.
Banhada pelo Rio Mondego, Coimbra é sede de um município com 319,4 km² de área e cerca de 143 396 habitantes (2011), subdividido em 18 freguesias.
O município é limitado a norte pelo município de Mealhada, a leste por Penacova, Vila Nova de Poiares e Miranda do Corvo, a sul por Condeixa-a-Nova, a oeste por Montemor-o-Velho e a noroeste por Cantanhede.
É considerada uma das mais importantes cidades portuguesas, devido a infraestruturas, organizações e empresas para além da sua importância histórica e privilegiada posição geográfica no centro da espinha dorsal do país. Coimbra é também referência nas áreas do Ensino e da Saúde.
O feriado municipal ocorre a 4 de Julho, em memória da Rainha Santa Isabel, padroeira da cidade.
Foi Capital Nacional da Cultura em 2003 e é uma das cidades mais antigas do país, tendo sido capital do Reino, e apresenta como principal ex-libris a sua Universidade, a mais antiga de Portugal e dos países de língua portuguesa, e uma das mais antigas da Europa.
No dia 22 de Junho de 2013, a Universidade de Coimbra, Alta e Sofia, foram declaradas Património Mundial pela UNESCO.
(FONTE: wikipedia)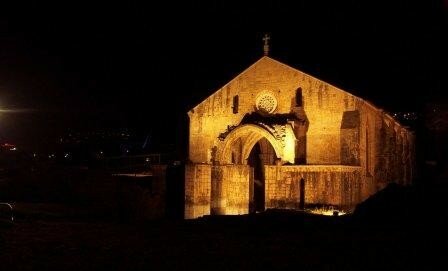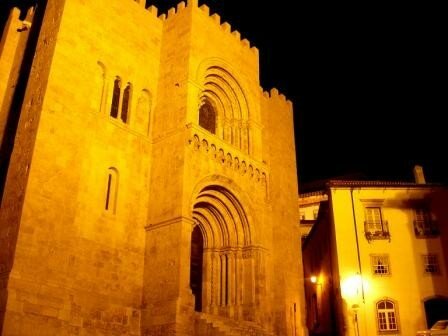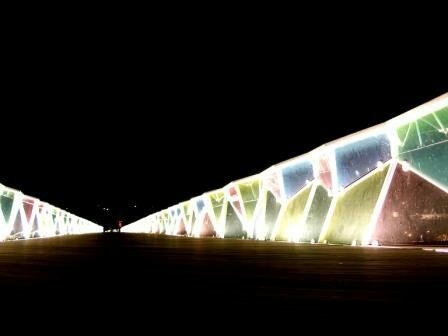 Coimbra (francisé en Coïmbre) est la ville universitaire la plus ancienne du Portugal. C'est une ville importante, la troisième du Portugal, située au centre du pays et surplombant le fleuve Mondego. C'est à Coimbra que fut construite la première université portugaise, l'université de Coïmbre. Elle compte parmi les plus anciennes avec la Sorbonne, Bologne, Oxford ou Salamanque. La ville reste peuplée d'énormément d'étudiants venus de tout le Portugal faire leurs études ici. Il y a beaucoup de rituels et de traditions étudiantes, comme celle appelée la « praxe ». Le costume traditionnel des étudiants : un complet noir pour les garçons, un tailleur noir pour les filles, tout cela avec une cravate et une cape noires. À 200 km de Lisbonne et à 100 km de Porto, elle est arrosée par le rio Mondego. Elle a été la capitale nationale de la culture en 2003.
Coimbra (pron.IPA [ku'ĩbɾɐ]) is a city and a municipality in Portugal. The city proper has a population of 101,069 and the municipality has a population of 148,443 inhabitants in a 319.4 km² land area. Over 430,000 inhabitants live in the Greater Metropolitan Area of Coimbra made of 16 municipalities comprising a 3372 km² territory. It is the district seat of Coimbra district, being located in Baixo Mondego subregion, which belongs to the larger Centro region of which it is the capital. Like most university cities, there are also a large number of dislocated students from outside Coimbra residing in the city. Coimbra is one of the most important urban centers of Portugal after the much larger Lisbon Metropolitan Area and Porto Metropolitan Areaconurbations, and plays a role as the chief city of the central part of the country. The city, which was the capital of Portugal from 1139 to about 1260, has a few archeological remains of ruins dating from the time it was a Roman town called Aeminium. Coimbra developed into an important cultural centre, mainly because of the University of Coimbra, founded in 1290, and has notable monuments from that era and beyond. The university is one of the oldest in Europe, and due to its monumental buildings and history, attracts tourists from around the world. The historic city of Coimbra is located in the central part of Portugal, 120 km south of Porto, 195 km north of Lisbon. One of Portugal's biggest crossroads, Coimbra is served by the A1, the main highway of Portugal. It is set by the Mondego River, about 40 km east of Figueira da Foz, a neighbour coastal city with several beaches, summer and seaport facilities on the coast of the Atlantic Ocean. Fado de Coimbra (Coimbra Fado) is a highly stylized genre of fado born in the city of Coimbra. Guitar player Carlos Paredes and singer Zeca Afonso, are among its most renowned and historical figures. Orfeon Académico de Coimbra, the oldest and most famous academic choir in Portugal, an autonomous organization of the students' union Associação Académica de Coimbra, established in 1880 by a law student, and the fado section of Associação Académica de Coimbra itself, are important organizations in Coimbra fado promotion and preservation. According to tradition, to applaud fado in Lisbon you clap your hands, in Coimbra you cough as if clearing your throat. Queima das Fitas (The Burning of the Ribbons), more important than the first, takes place at the end of the second semester (usually in the beginning of May) and it is one of the biggest student parties in all Europe. It lasts for 8 days, each for each University of Coimbra's Faculty: Letras (Letters), Direito (Law), Medicina (Medicine), Ciências e Tecnologia (Sciences and Technology), Farmácia (Pharmacy), Economia (Economics), Psicologia e Ciências da Educação (Psychology and Education Sciences) and Ciências do Desporto e Educação Física (Sports Sciences and Physical Education). Although being University of Coimbra's festivals, other higher education students of Coimbra such as the polytechnic's students or private institution's students, are invited every year by the University of Coimbra students who manage and organise this events, to participate in the Tin Can Parade and also in the Burning of the Ribbons. Coimbra city holiday is the 4th of July. The Coimbra City Festival is in honour of the Queen Saint Elizabeth, wife of the King Dom Dinis and patriarch of the city. The religious festivities take place only in the even numbered years, but the city holiday's celebrations take place every year in July. Special attractions include the fireworks display during the nighttime march of the penitents. The devotion accorded to Queen Donna Isabel began soon after her death and in 1516 she was beatified for the Coimbra Diocese under Pope Leo X, then for the whole country by Pope Paul IV in 1556. The canonization process for Holy Queen Isabel was begun by Don Alfonso de Castelo Branco, in 1612. After verification that the corpse remained uncorrupted a crystal and silver urn was placed at the tomb for veneration by the faithful. The canonization ceremony took place in 1625 with Pope Urban VIII presiding and the local population celebrating the event for a week.
(Wikipédia)
Commentaires
Poster un commentaire